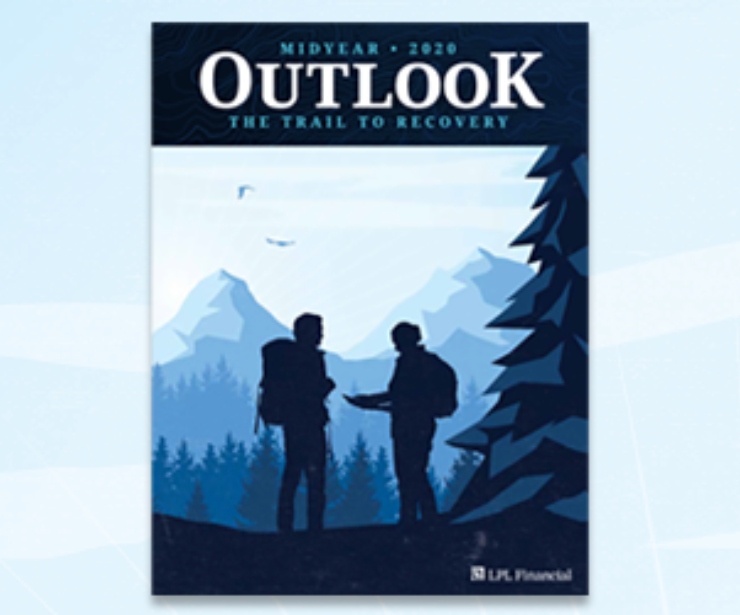 LPL Financial Research is looking ahead for new ways to face current challenges and prepare for better times. Use our Midyear Outlook 2020 to chart a path to eventual economic and market recovery.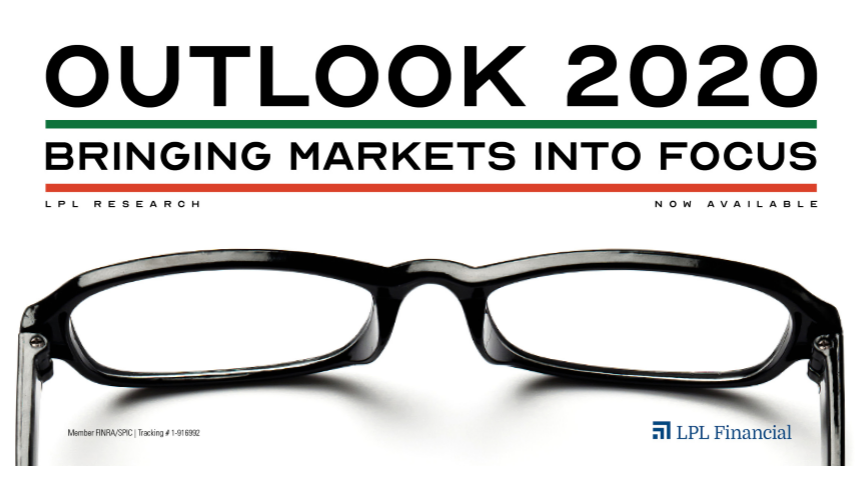 We expect the U.S. economy to continue to grow in 2020 and support gains for stocks, although we are increasingly mindful of our position in the business cycle…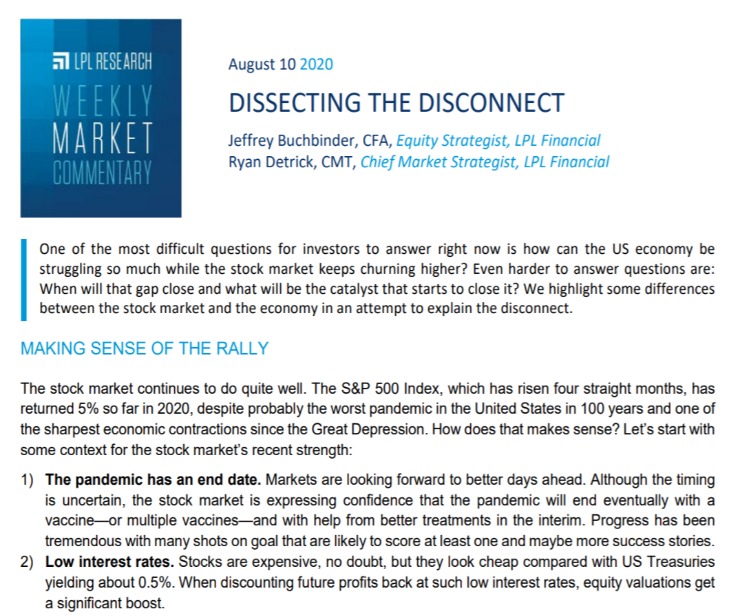 One of the most difficult questions for investors to answer right now is how can the US economy be struggling so much while the stock market keeps churning higher? Even harder to answer questions are: When will that gap close and what will be the catalyst that starts...
The S&P 500 Index has moved into positive territory and some data appears good, while other data remains troubling.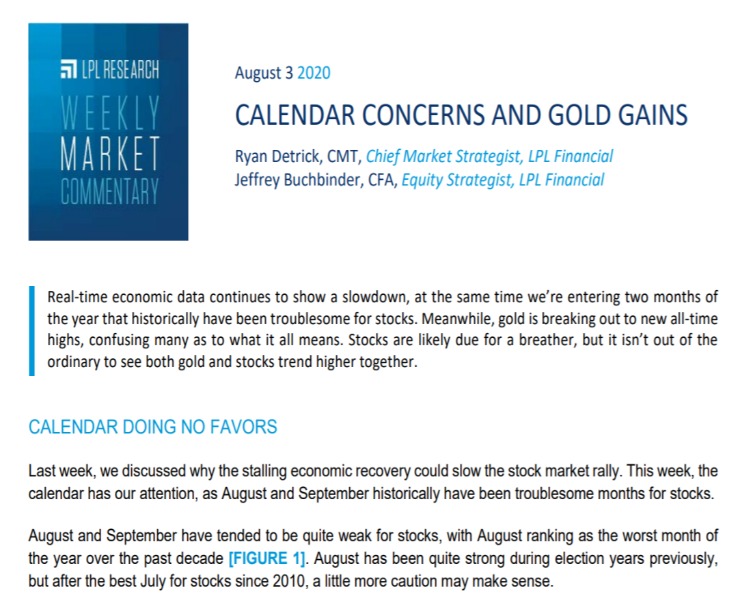 Real-time economic data continues to show a slowdown, at the same time we're entering two months of the year that historically have been troublesome for stocks. Meanwhile, gold is breaking out to new all time highs, confusing many as to what it all means. Stocks are...
LPL FINANCIAL
LPL Financial is one of the nation's leading financial services companies and a publicly traded company on the NASDAQ under ticker symbol LPLA. The firm's mission is rooted in the belief that objective financial guidance is a fundamental need for everyone.... Learn More