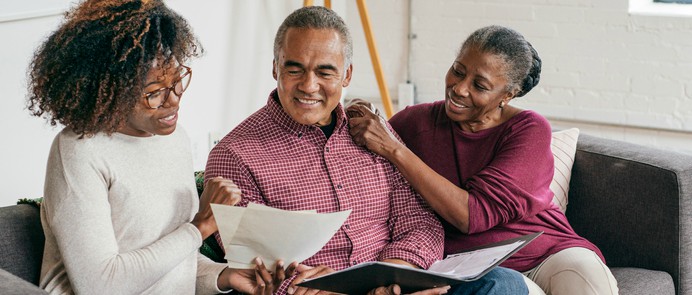 Unfortunately, too many people no matter how many terrible stories they read in the press or see on TV, still neglect to plan for the distribution of their wealth in the most organized and tax efficient way. Perhaps it is because they are not aware of the options available, or maybe it is because talking about your inevitable demise is not particularly pleasant. This is certainly understandable.
This issue also includes people that have already done some planning. Just having a trust written does not guarantee that you have planned for the most efficient distribution possible. In many cases a trust is simply outdated, has not been reviewed, does not take advantage of recent legislation that has passed, or simply wasn't correctly written originally.
At Tryon & Co., we have experience working on difficult estate cases. We also have work closely with CPAs and attorneys who are experts in their fields and are qualified to help with anything from the simple living trust case to difficult estate scenarios. These scenarios include $100 million or more with complex trust documents, family limited partnerships, and the services of our corporate trustee. LPL Financial Representatives offer access to Trust Services through The Private Trust Company N.A., an affiliate of LPL Financial.
Successful estate planning means qualified advisors are all working together on your behalf. Whether you have your own attorney and CPA or need a referral, we can help.
Have you planned for the distribution of your wealth in the most organized and tax-efficient way? Call us at 888-707-8787 and set up a 20-minute conference call with an advisor. We would be happy to take the time to point you in the right direction!
LATEST BLOG POST
Midyear Outlook 2022 | Navigating Turbulence
Markets rarely give us clear skies, and there are always threats to watch for on the horizon, but the right preparation, context, and support can help us navigate anything that may lie ahead. So far, this year hasn't seen a full-blown crisis like 2008–2009 or 2020, but the ride has been very bumpy. We may not be flying into a storm, but there's been plenty of turbulence the first part of 2022.Learn More