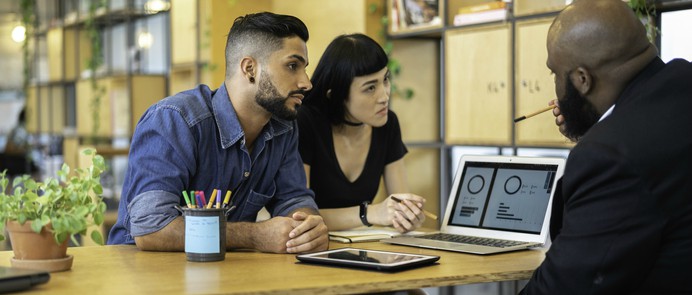 There are literally millions of television programs, magazines, newspapers, websites, brochures, and reports on the topics of investments and asset management. The volume of information alone can be very intimidating.
In addition, it seems like no matter where you turn, everyone seems to have a different opinion on what is best for you. It always seems like somebody you know is making a ton of money while your portfolio is stagnant or going down.
To make matters worse, when you finally do get advice from an advisor you are constantly worried that they are only making recommendations based on their best interests and not yours.
How can you get the advice that you need, from people that you trust, at a reasonable cost?
We differentiate ourselves from our competition in this area in several ways.
First, we have partnered with the leading independent broker-dealer in the country, LPL Financial. We don't have our own brand name products and therefore there is no incentive or encouragement to recommend a portfolio that is anything but what we feel is best for your specific situation.
Second, being independent also allows us to have access to a larger group of possible products and services. This means that you can have access to virtually any company's products and services, and get them from one advisor on one financial statement. Having more choice when making recommendations for your portfolio, improves our chances at being successful in helping you pursue your goals.
Third, much of the uncertainty and lack of trust that consumers feel comes from not having enough information on the different types of strategies available. Not knowing how or what the advisor is being compensated, and especially why the recommendations made are right for them in the first place. We avoid this problem from the outset by focusing on education and taking the time to answer your questions until you are satisfied. In addition, any question is fair game and we never make you feel as if you are wasting our time.
Finally, because we specialize in helping people like you, we have the insight and experience of helping people who have faced similar issues and are better prepared to provide you with the advice that you need. Just ask us, we will give you the names of a few of the clients that we have helped and you can ask them yourself.
1As reported by Financial Planning Magazine, June 1996-2011, based on total revenue.
LATEST BLOG POST
Midyear Outlook 2022 | Navigating Turbulence
Markets rarely give us clear skies, and there are always threats to watch for on the horizon, but the right preparation, context, and support can help us navigate anything that may lie ahead. So far, this year hasn't seen a full-blown crisis like 2008–2009 or 2020, but the ride has been very bumpy. We may not be flying into a storm, but there's been plenty of turbulence the first part of 2022.Learn More