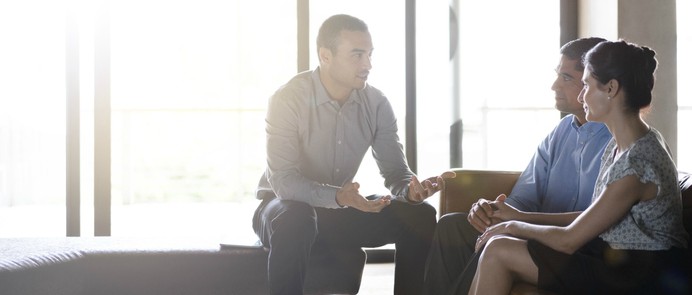 Putting together a financial, or life plan, is the most important thing you can do financially to address your families' future. A written plan establishes you and your family's commitment to getting what you want out of life and having the freedom to follow your dreams, even when those unexpected things come up.
The key to building a plan that works is to take the time to discuss, in depth, your future plans, your goals and objectives, and what it is about money that's important to you. Discussing the more emotional side to family and money will help you build a strong relationship between your goals and the strategies necessary to achieve them.
Once your goals and dreams are put on paper, it is time to get organized. We organize everything in such a way as to make the planning easy to understand and keep track of. A plan that sits in the drawer and is only looked at once per year, is not worth the cost of the paper that it is printed on.
After you're organized, a financial plan can be as simple or as complex as you need it to be depending on the goals and objectives that you have for you and your family. Some of the more common components are:
Retirement Analysis
Cash flow Analysis
Net Worth Statement
Major Purchase Calculations
Liability Management
College Planning
Tax Planning
Legacy Planning
Family Budgeting
Debt Reduction
Insurance Planning
Risk Assessment
Minimization of Estate Tax
The completed financial plan is a living, breathing electronic document that can be changed, edited, or printed out at any time. It can be constantly reviewed, and is used as the guide by which all of our decisions are made about your financial life.
LATEST BLOG POST
Midyear Outlook 2022 | Navigating Turbulence
Markets rarely give us clear skies, and there are always threats to watch for on the horizon, but the right preparation, context, and support can help us navigate anything that may lie ahead. So far, this year hasn't seen a full-blown crisis like 2008–2009 or 2020, but the ride has been very bumpy. We may not be flying into a storm, but there's been plenty of turbulence the first part of 2022.Learn More