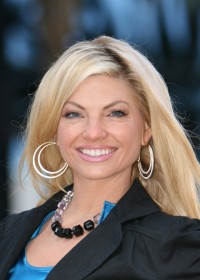 Jeni Tryon Ahern, CFP®, CDFA™
President
Private Wealth Manager
Jeni Tryon Ahern has been providing quality financial counsel since 1998. After graduating from the University of California, Irvine (UCI) she began her investment career with Salomon Smith Barney. Early on, Jeni identified a gap in the traditional corporate approach and sought to improve her client's balance sheets as well as create a unique, personalized experience. Believing that clients would be better served by a comprehensive financial plan rather than a narrow focus on investment planning she continued her education at UCI and Kaplan by enrolling in their two year CERTIFIED FINANCIAL PLANNER™ courses. She subsequently earned her CFP® certification, and has helped her clients pursue a higher level of financial independence.
Jeni places the highest value on each client's individual financial and life goals. She guides clients to build portfolios designed to maximize growth but also help their principal. Clients appreciate and respect her knowledge, steadfast approach in difficult times and willingness to go the extra mile to meet their needs. Throughout her career, she has expertly consulted on complex trust and high profile divorce settlements; managed large portfolios for high net worth clients, and provided guidance and direction for clients in transition. Her keen financial insight and tax efficient strategies strive to ensure that clients do not outlive their assets.
Jeni is widely recognized as an industry leader, who has been quoted in Bloomberg Markets and sought out by industry insiders for her views on the wealth management profession. Her impeccable credentials include General Securities Representative, Uniform Securities Agent, Investment Advisor Representative and General Securities Principal, all held through LPL Financial.
Most recently, Jeni also became a Certified Divorce Financial Analyst (CDFA™), a limited specialty for wealth advisors. She is able to provide expert guidance to clients navigating the unique financial issues that occur during the divorce process, such as incomes, expenses, assets, tax issues, pensions, and division of property.
In addition to providing wealth management services to clients, Jeni has also earned the title of LPL Registered Principal. This designation qualifies her to lead, train, and mentor financial consultants. She currently has five consultants in her branch, including a Certified Public Accountant (CPA). She supervises and oversees each advisor's client accounts, trades and investments.
Jeni is Past President of Orange County Executive Women International, a non-profit organization that brings together executive women and actively plans charity events that benefit children and families. Her work has included planning hospital visits, working wardrobes donations and organizing a reading rally for over 200 kids in Santa Ana.
A recent trip to Uganda, had a profound impact on Jeni. Traveling through some of the poorest parts of Africa, and seeing children in need of food and clothing both overwhelmed and inspired her. Jeni responded to the need by starting her own non-profit organization, Opportunities for Orphans, with a mission to serve the educational needs of children worldwide that have lost one or both parents. Seeing children of multiple ages learning in one small classroom, Jeni determined to provide these children with the opportunity to develop other skills. One of Opportunities for Orphans projects is to build computer labs in African schools to bridge the gap in knowledge and information flow.
In her spare time, Jeni indulges her lifelong passion for the arts. She is a classically trained ballet dancer, and has performed in Salsa and other Latin dances throughout Southern California. She enjoys attending the Orange County Performing Arts Center and sharing her passion with family, friends and clients.
CA Insurance License #0C64045
LATEST BLOG POST
Midyear Outlook 2022 | Navigating Turbulence
Markets rarely give us clear skies, and there are always threats to watch for on the horizon, but the right preparation, context, and support can help us navigate anything that may lie ahead. So far, this year hasn't seen a full-blown crisis like 2008–2009 or 2020, but the ride has been very bumpy. We may not be flying into a storm, but there's been plenty of turbulence the first part of 2022.Learn More